In this stressful time of covid-19 when people have lost their lives, living, closed ones and family it has become next to impossible for people to live their normal lives prior to covid. People are locked up in their homes struggling to get back into their normal routines. Gyms, cinema halls, hotels, restaurants  and even the top online Yoga classes are shut down. People who are habitual of doing Yoga and have inculcated it in their day to day live for them it has become very difficult to cope with the covid condition especially when it comes to people suffering from health ailments like cervical,  body aches,  diabetes,  blood pressure for them Yoga works as a daily medicinal treatment and due to covid-19 they are suffering a break which is certainly creating health issues for them .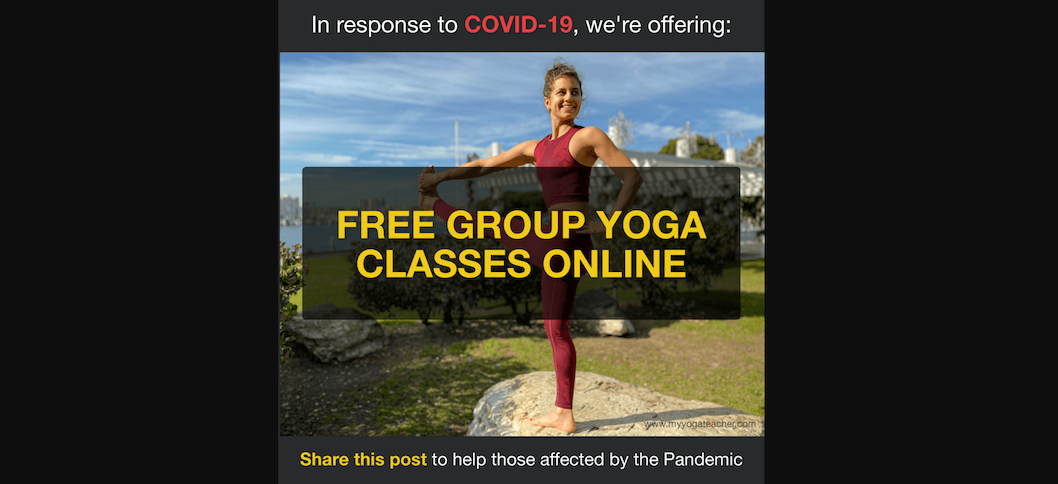 Thus , it became crucial to look into these problems and find a suitable solution to it .We are all aware of the fact that technology nowadays has become too unpredictable,  anything and everything is possible . The world has grown so much that you can learn and teach every single thing worldwide just by clicking on a single button on your  cell phones . Yes , due to covid people are restricted to go to their regular Gym classes in order to maintain the safety standards  but they can now access each and everything in their bedrooms on their mobile phones and that  even free of cost . 
You can find Hundreds and Thousands of Yoga tutorials and just for free of cost , you can stream or subscribe for best free yoga classes online  and you will get the best of instructors worldwide. 
Here is a list of few best free yoga classes online   that you can easily access on your mobile phones .
Yoga with Adriene – Adriene launched her YouTube channel three years back and now she has more than a million followers, her sessions are named as " Yoga at your Desk" and " Yoga for Bedtime" .These are less time consuming sessions and at the same time fun learning. 
Yome – If you are searching for the best free Yoga classes online, Yome is the best option available for you, the site features hundreds and thousands of YouTube tutorials  which can be sorted accordingly.
David Procyshyn yoga tutorials-  This guy offers you the best free online Yoga classes .He starts from the very basic , the initial classes will involve holding a few postures with your breath and slowly and steadily he will complicate the level . His yoga lectures are fun and at the same time very helpful. 
Corepower Yoga- It consists of more that 250 videos at a free monthly subscription and handling of guided meditation. 
Fightmaster Yoga-  This channel is featured by Lesley Fightmaster, She releases a new class every Monday and most are 45 minutes to an hour long.
Daily Burn- This channel provides you with a variety of Yoga classes ranging from different levels and intensity and involves sweat shedding lessons.